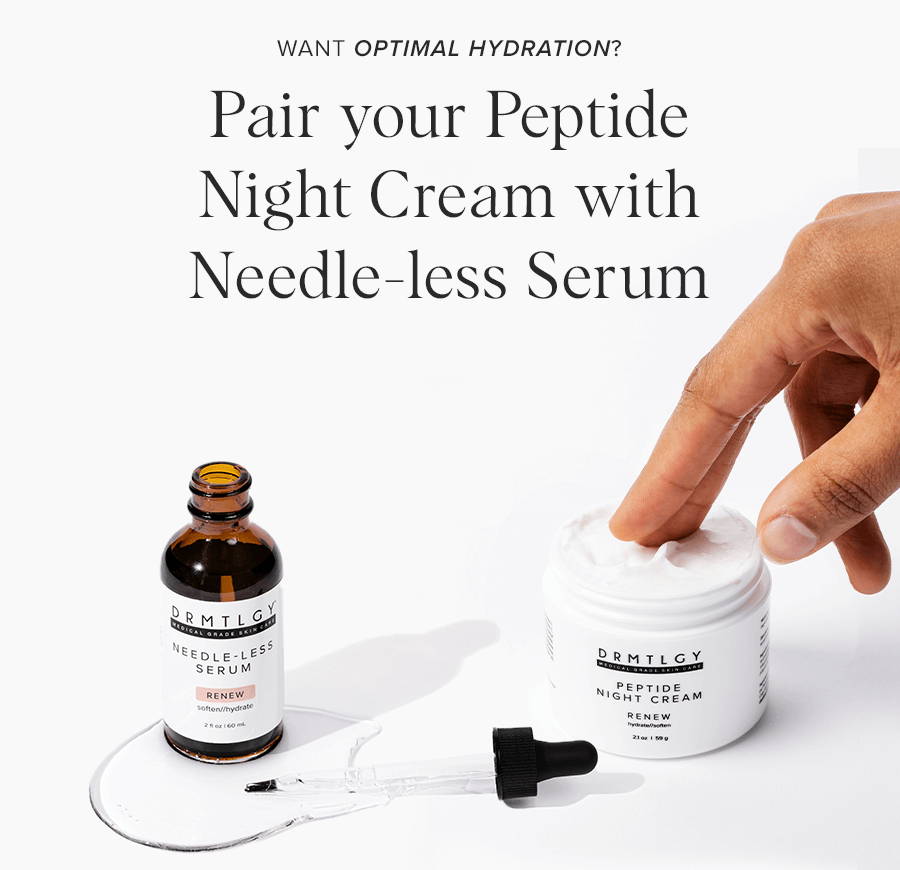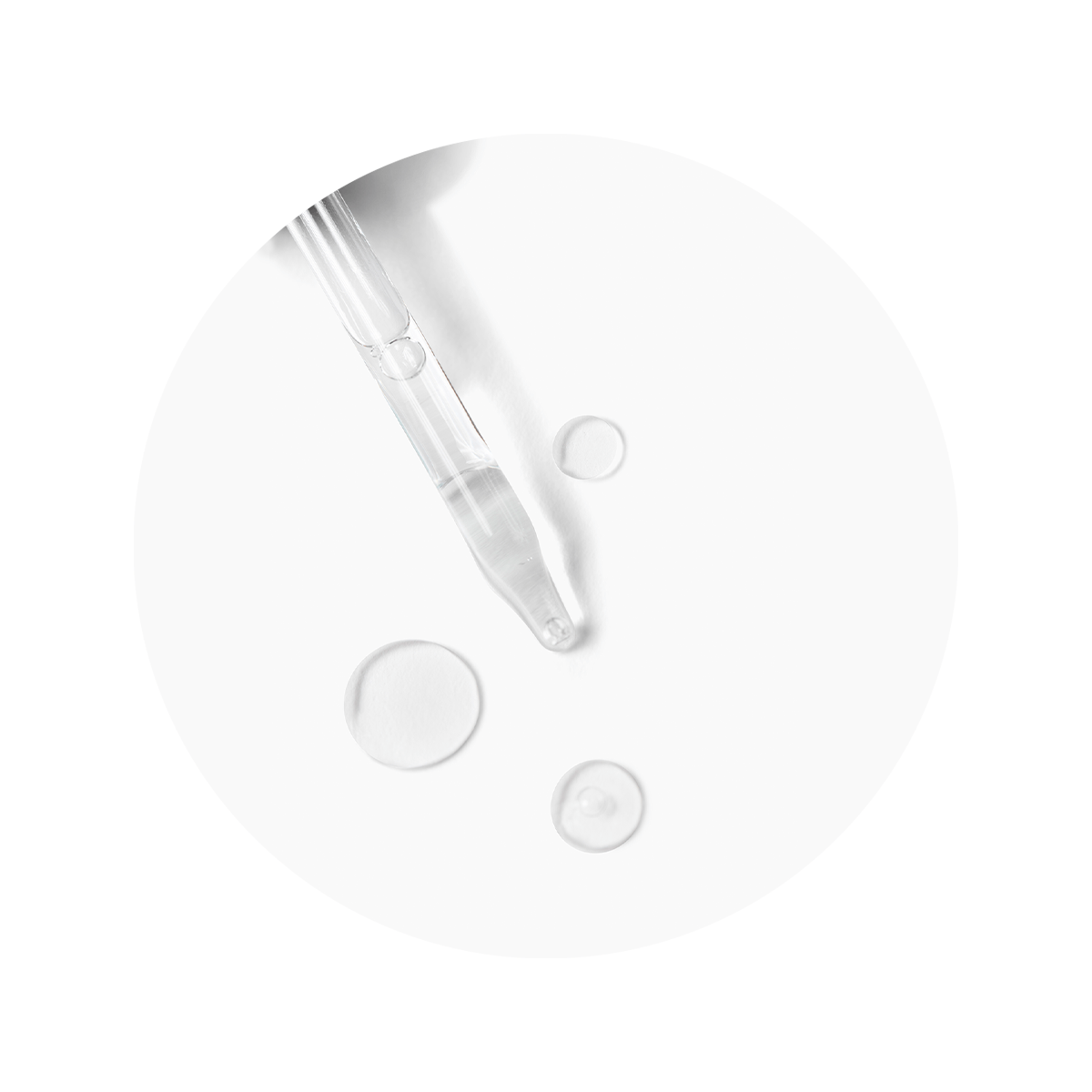 An extra dose of anti-aging hydration.
Hyaluronic acid helps keep your skin plump and hydrated, and Needle-less Serum is full of it.
On top of that, it contains brightening Niacinamide and nearly a dozen more active ingredients, to help minimize the appearance of fine lines and wrinkles.
Peptide Night Cream is the perfect moisturizer to seal in that hydration and keep skin soft and moisturized all day long.
The ultimate boost in Peptides and Ceramides.
Peptides and ceramides are particularly effective at combatting common signs of aging, especially dryness and the appearance of fine lines and wrinkles.
And while Peptide Night Cream provides a healthy dose of both peptides and ceramides, using Needle-less Serum in tandem gives your skin a massive boost of these anti-aging allstars.
Needle-less Serum boasts our proprietary Cerapep Technology, which is a restorative blend of peptides and ceramides, along with copper peptides to maximize skin's fullness and keep your moisture barrier intact.
Save 20% on Needle-less Serum today with code: NLS20