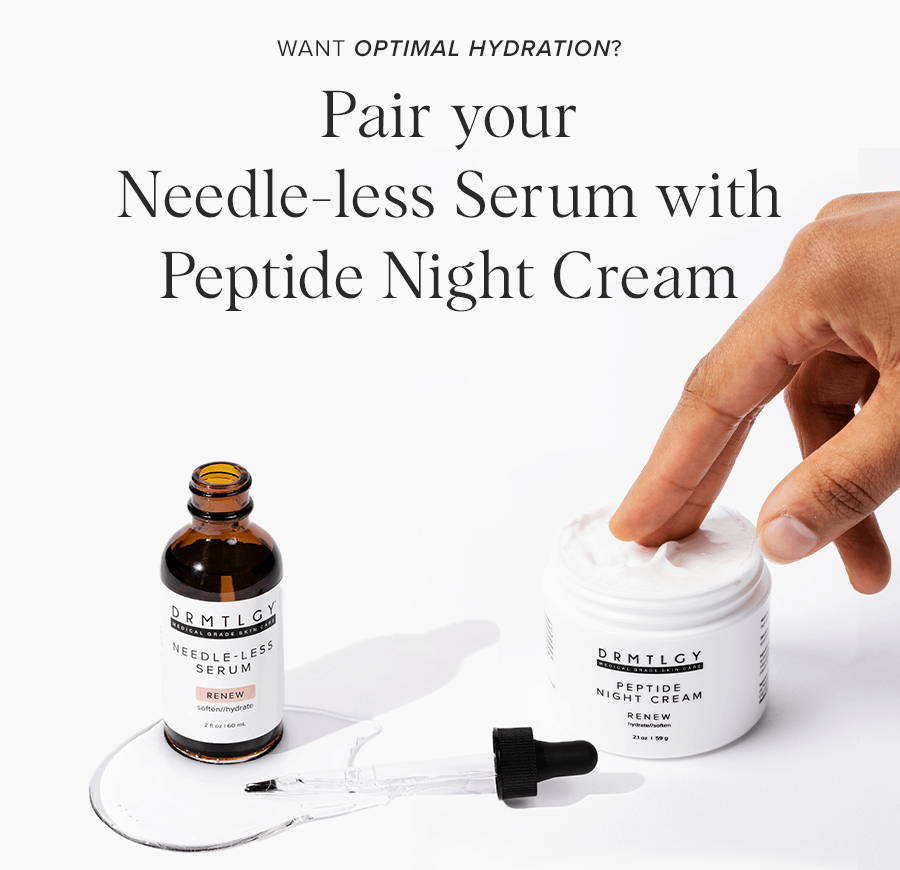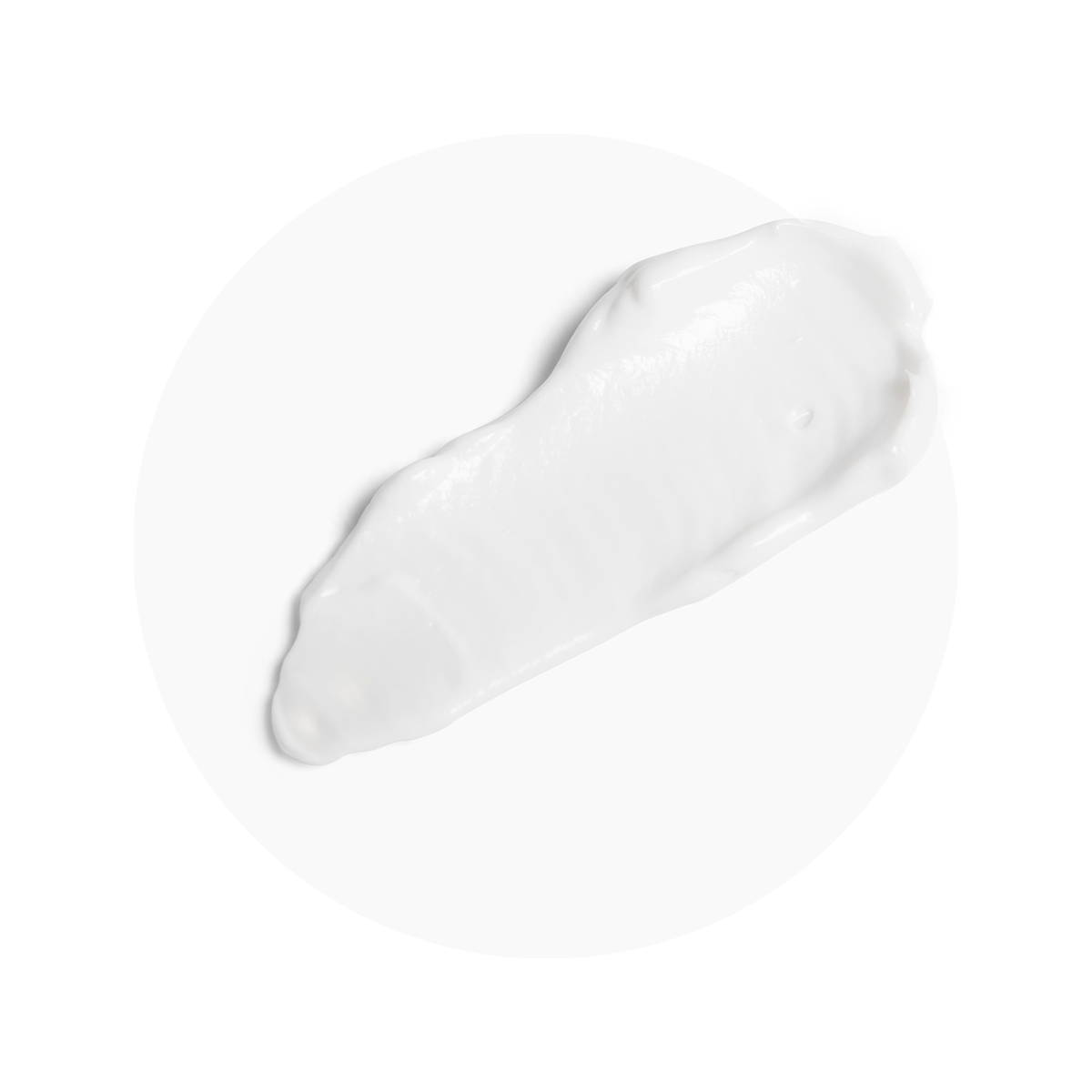 Hyaluronic Acid should always be sealed with a nourishing moisturizer.
Hyaluronic acid helps keep your skin plump and hydrated, and Needle-less Serum is full of it. But hyaluronic acid works like a sponge–it pulls moisture from both your skin and the environment to keep skin hydrated.


Because of that, hyaluronic acid should
always be sealed with a luxurious moisturizer
, to lock that hydration in and prevent it from evaporating and potentially drying skin out.
The ultimate boost in Peptides and Ceramides.
Peptides and ceramides are particularly effective at combatting common signs of aging, especially dryness and the appearance of fine lines and wrinkles.
And while Needle-less Serum provides a healthy dose of both peptides and ceramides, using Peptide Night Cream in tandem gives your skin a massive boost of these anti-aging allstars.
Peptide Night Cream contains five peptides to help improve the look of skin tone and fine lines, and three ceramides to help increase hydration and strengthen skin's barrier.
Save 20% on Peptide Night Cream today with code: PEPTIDE