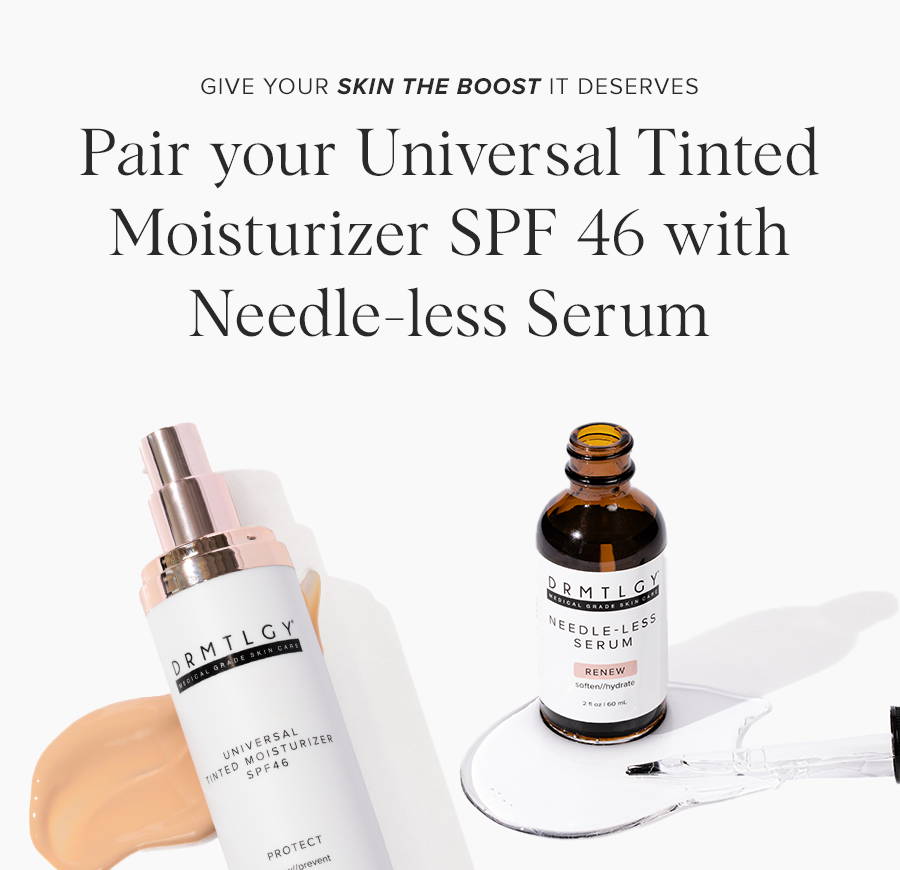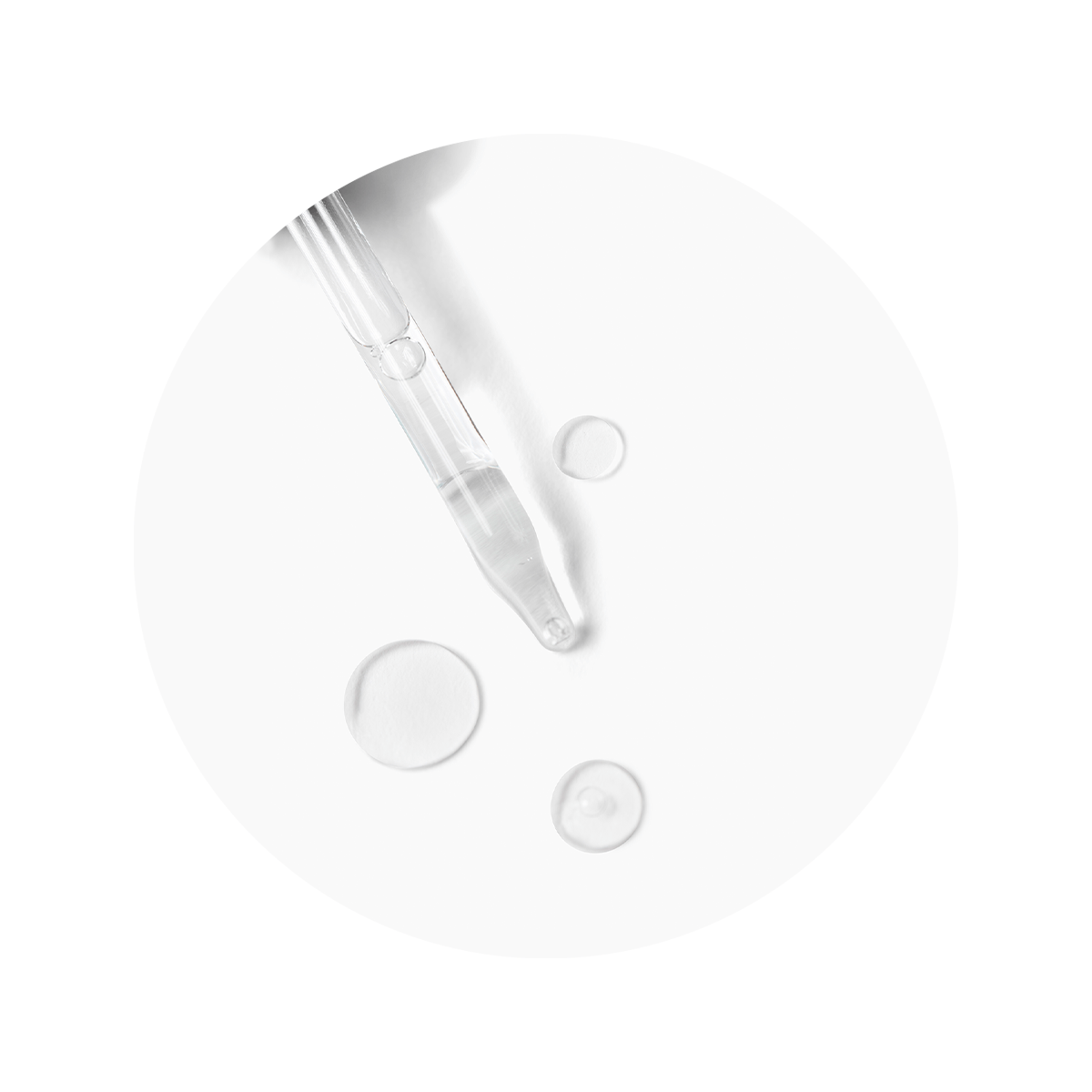 The perfect defense against aging skin.
Needle-less Serum is designed to help improve the appearance of fine lines, wrinkles, and uneven skin tone. It contains a blend of ingredients, such as hyaluronic acid and niacinamide, that work to hydrate and nourish the skin.
Universal Tinted Moisturizer SPF 46 seals in that hydration and protects skin. By using both products together, you can hydrate and nourish your skin while also improving its appearance and providing natural-looking coverage.
Peptides, Ceramides, and Sunscreen.
Peptides and ceramides are particularly effective at combatting common signs of aging, especially dryness and the appearance of fine lines and wrinkles. And Needle-less Serum is full of them.
By using peptides and ceramides in conjunction with sunscreen, this pair can help to create a healthy, radiant complexion that is well-protected against the harmful effects of UV radiation.
Save 20% on Needle-less Serum today with code: NLS20